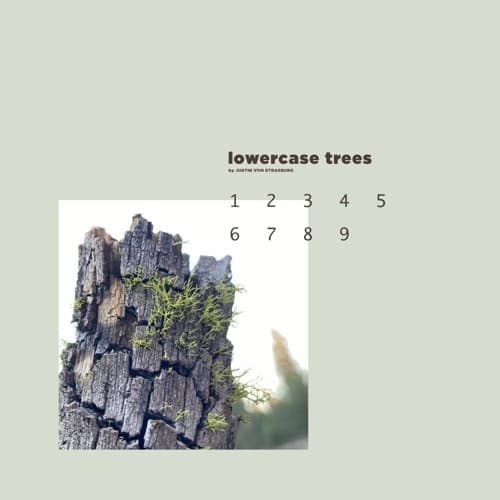 I released an album today called "lowercase trees". It was constructed/produced June 2020 to February 2022 in Buffalo and Niagara Falls, NY from sounds (guitar, sounds captured around the guitar, field recordings, and digital artifacts) recorded in the early 2000s and a single field recording documented on September 27, 2021 between 4:44PM and 4:49PM at Deveaux Woods State Park in Niagara Falls, NY.
Listen with headphones, if possible.
Dedicated to Scottie.
Design: me
Photo: Justin Other
Mastering: Angel Marcloid
It is available via Bandcamp.