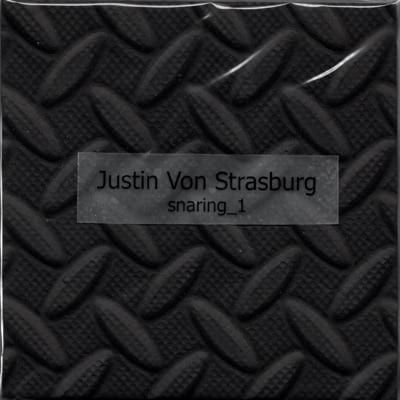 Justin Von Strasburg - snare drum
Recorded in Buffalo and Niagara Falls, NY during June and July of 2020.
No audio effects processing or field recordings were used, only clever microphone placement, snare drum placement (inside, inside near an open window, or outside), and editing (for dramatic effect or length). This album is meant to be played on repeat.
It is available via my Bandcamp and JMY's Bandcamp.
Released via JMY (JMY61)
Sleeping Mat Series #3
jmymusic.bandcamp.com
You can purchase the CD-R version, for $10, at the link below.If you are a WNY friend of mine, send me a message, and I can get a copy to you in person.
jmymusic.bandcamp.com/album/snaring-1
Thanks to Brent Gutzeit for liking my sounds!