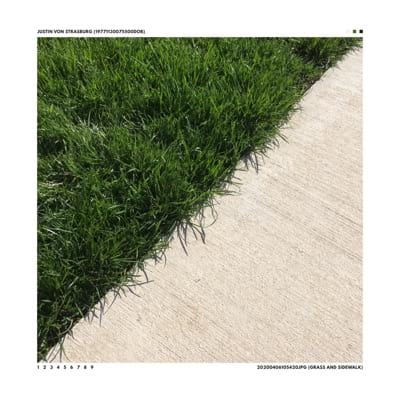 20200406105420JPG (GRASS AND SIDEWALK) was constructed March to May 2020, from sound sources recorded in the early 2000s along with new field recordings recorded in March, in Buffalo and Niagara Falls, NY. If possible, listen with headphones.
Sound sources: guitar, sounds around the guitar, field recordings, and digital artifacts
Artwork and photography: Justin Von Strasburg
Give it a listen on Bandcamp or you find it on your favorite streaming service.